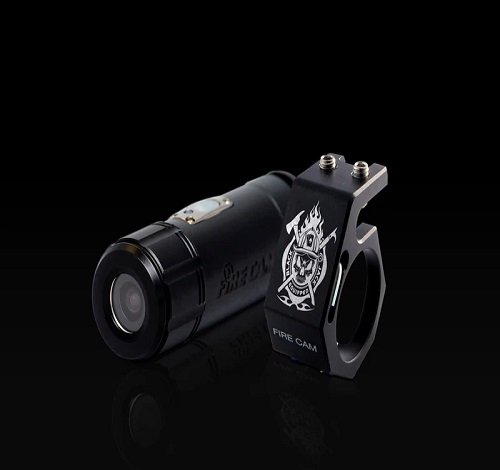 Fire helmet cameras are one of the best-known brands in the market. They offer invaluable service for modern emergency operations, and thus, the footage is usually helpful during training or investigation sessions. The Fire Cam MINI 1080 Helmet Camera is designed by firefighters and offer the best quality optics, video recording, and reliability. It captures high definition pictures and videos and is very light in weight.
With this amazing helmet camera, you can enjoy all the features, including low light performance and increased battery life. When compared to older models, the Fire Cam MINI1080 Helmet Camera offers a wider lens. It has a micro SD card and USB cable which helps you connect the camera directly to the computer.
The camera is made up of heat-resistant anodized aluminum which is specially designed for interior firefighting. The camera can withstand temperature up to 900 degrees Fahrenheit. Along with the camera, you get a free blackjack fire helmet mount and a 16 GB Micro Class SD Card. Its compact design helps in making it portable to carry. It also offers a high definition and wide-angle of view. The resolutions that it offers are 1080 pixels at 30 frames per second and 720 pixels at 60 frames per second. Some of the adjustable features include time or date stamp, audio record, and auto power off.