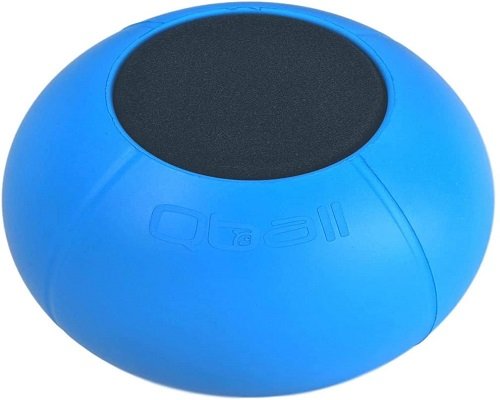 Are you searching for a microphone that performs with utmost perfection and is really fun to use! Your search ends here as you are going to know about the most amazing microphone available with a unique characteristic – Qball Wireless Microphone!
What is a Qball Wireless Microphone? How does it work?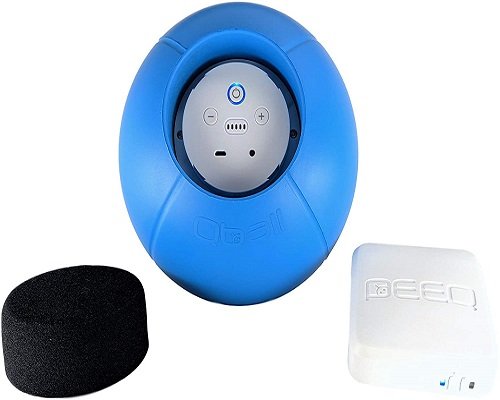 Qball Wireless Microphone is a wireless microphone that you can use in the most fun way imaginable as you can literally toss and throw it. This microphone becomes real amazement in classrooms as students can toss it from one to another while participating in group activities like group discussions, various competitions. You can also use it to make recordings. Along with kids, this microphone is ideal for adults too who can use it at their meetings and conferences.
With Qball Wireless Microphone, you don't have to struggle anymore to hear questions or the statements put by others while in group activities or meetings. Qball doesn't let your voice get lost in the crowd. It is is a soft, round blue ball that works perfectly as a wireless microphone that you can throw. It's very easy to use as compared to a traditional mic on a stand. And of course, it is way more fun than any other device that serves the same purpose.
How to Use Qball Wireless Microphone?
Here we are providing a simple two-step process of using Qball Wireless Microphone
To set up Qball Wireless Microphone, first, you have to take your computer audio OUT and plug it into the IN on the Qball receiver.
Then you have to use the audio cable for the Qball Receiver and plug it into the OUT on the back of the receiver. And then plug the other end into a wall plate and you are set to use it.
Qball Wireless Microphone is great to use for
Board Rooms
Classrooms
Parties
Before buying any device you must be well familiar with all its pros and cons. Here is the list of few pros and cons of Qball –
Pros
Qball is loved by kids as they can throw it around the room and share their ideas.
It will help you engage your students in a better way in all sorts of group activities and various lessons.
This device is very easy to set up and simple to use.
Qball has been designed very cleverly and is very sturdy also so that it will perform its best all the time.
The product is very reasonably priced when compared to its efficiency and quality of performance.
Cons
The microphone has a rechargeable battery but for some of you, the battery life may be a concern and not up to the mark.
The blinking lights may seem confusing to some as it is not clear to tell if you are turning the receiver on or off from the blinking.
A few users may find the device to be quite delicate and slippery.
This product does not work with Bluetooth it has to be plugged into the speaker or your computer.
Product Features
You must know the key features of Qball, so read further to know it
Qball is a soft but at the same time extremely durable microphone so that when you throw it, the device won't hurt you and won't break itself.
This smart device understands when to be quiet and that's why it gets automatically muted while being tossed or when it's idle.
You can setup Qball audio with the least efforts and in minimum time using new or existing speakers.
How do you set up a Qball?
Setting up the Qball microphone is very easy. Just follow the simple steps given below
First, you have to plug in the receiver to a power outlet.
Then plug the receiver into speakers.
Now hold the button on the receiver for three seconds to turn it on.
Again hold the button on the microphone for three seconds to turn it on.
After completing the above steps, the microphone will flash while it syncs with the receiver. Once you see the light go solid, you are all set to use the device.
Now just insert the microphone into the Qball and enjoy!
Now that you know what an amazing device Qball is and how you can use it on various occasions, don't wait anymore and just get it for yourself.