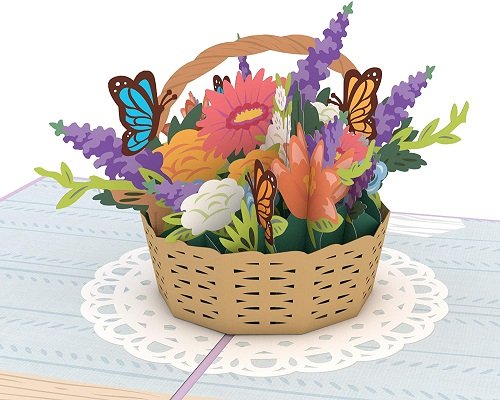 Lovepop cards are every holiday and special events come a surge of excitement and happiness but so does the confusion of what to gift. When people are special to you, you do not want to give them something very mainstream but then the question remains what could be the perfect gift that will be beautiful, unique, and memorable at the same time. And the answer is Lovepop cards!
What are Lovepop cards?
Lovepop cards are those beautifully laser-cut pop-up cards that are created to make every special moment and occasion in your life more memorable. Lovepop gives you an opportunity to surprise your loved ones with these specially designed magical cards.
With Lovepop cards, every celebration becomes extra special and magical. Each card created features an exclusive design relating to the occasion.
How are Lovepop cards made?
It takes a very interesting process to create Lovepop cards. These are designed using special ship-building software and then handcrafted in the ancient art form of kirigami. Here, take a little step by step tour of making Lovepop cards.
The first and most important step is 'sketching'. The team of expert designers is there which sketches their hearts out. The inspiration behind the sketches come from their own experiences, customers' ideas, and the motivation to give create something amazing
The next step is 'designing' for which an advanced 3D modeling software is used that engineers each card's paper sculptures. It is based on the shipbuilding technology and the ancient art of slice form kirigami.
Then each design is matched with the perfect parchment from a paper library available and then it is intricately sliced by CO2 lasers.
In the final step, each Lovepop card is specially handcrafted and carefully woven and popped into places as per the requirement of the design.
How do Lovepop cards work?
Lovepop works in a very unique way. To get your own Lovepop card designed, you first have to let the team know what you want to write on the card and what kind of design you want for the same. Then the designing team follows the exquisite process of making the cards and your message is handwritten on the card and then it is sent to your special ones.
Types of Lovepop cards
Lovepop cards are available in a wide range from special occasions to holidays. Broadly, the following are the types in which these cards can be categorized
Birthdays
Anniversaries
Wedding
Thank you
Sympathy
Congrats
Pop Culture
Seasons
Festivals
Where can I buy more Lovepop cards?
There is a huge variety of Lovepop cards and you can order one for yourself from the link given below
Do Lovepop cards need extra postage?
Each Lovepop card comes in a unique size according to the design and due to this, it requires an additional postage charge. It is applicable for all cards that are non-rectangular or weigh more than one ounce.
With Lovepop cards, gifting your near and dear ones is now easier than ever before. It is simple yet unique. So, get some of these for the special day of your special people and fill their hearts with love and happiness that you wish for them!